Baby Shark Live Show Details
Baby Shark Live Is Coming to a North American City Near You — Get Your Tickets Now!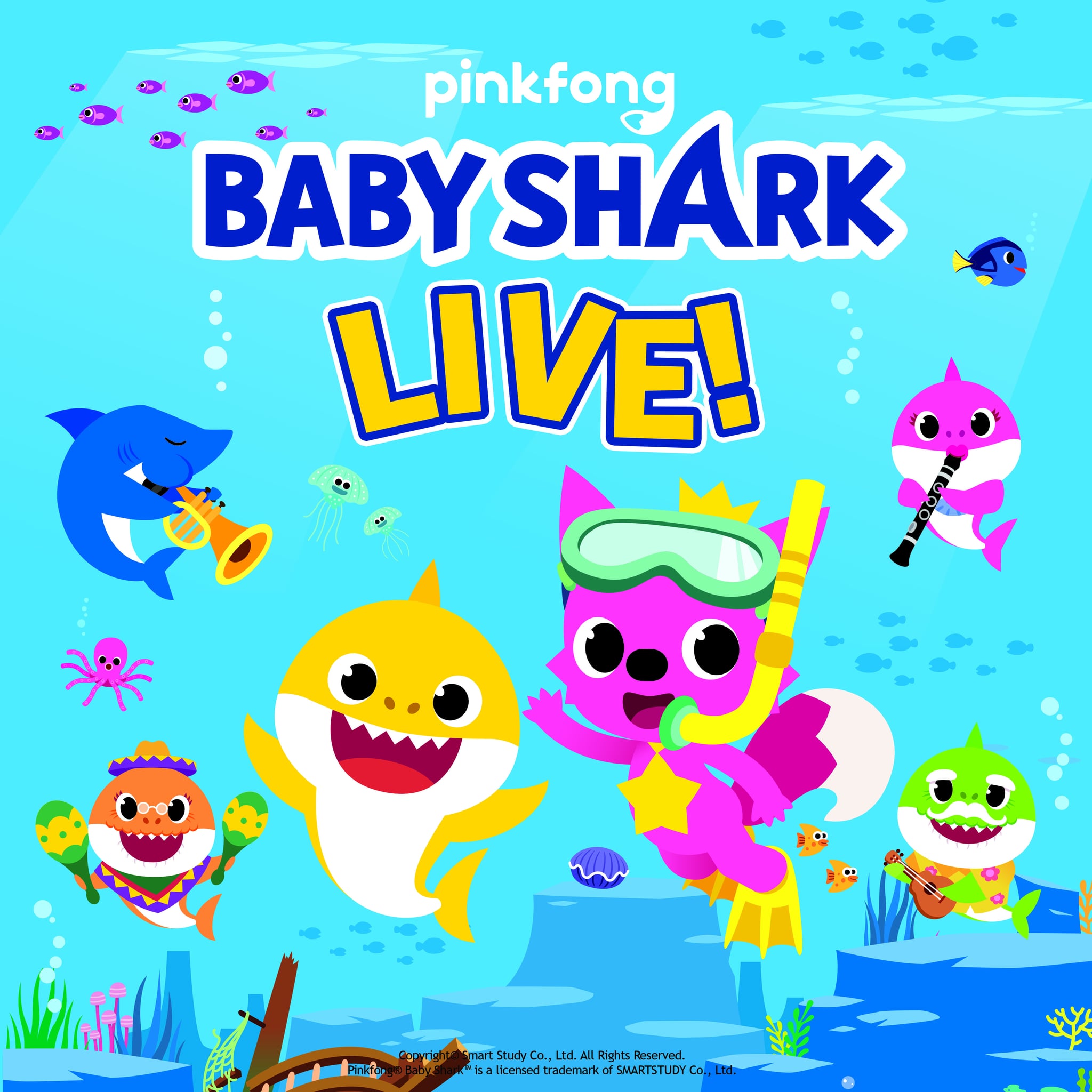 I have four potentially daunting words for you: Baby. Shark. Live. Tour.
First, Netflix announced a series. Then, Nickelodeon got in on the fun and announced a themed show. Now, Baby Shark, the viral sensation taking over all of our lives, parents or not, is coming in live form to the US and Canada. Details are scarce as of now about the musical performance, Baby Shark Live!, but we do know that the sea adventure will have your kids join Baby Shark as he sings and dances through his favorite songs, like "Wheels on the Bus."
The 100-date tour will kick off on Oct. 3 in South Carolina, and will continue throughout the US and Canada (there are even a few dates for 2020 already slated!). Keep scrolling to look at the upcoming dates and locations to see if this sure-to-be hit is headed to city near you, and grab tickets on the show's site now! Godspeed, parents.
Oct. 3, 2019: Spartanburg, SC
Oct. 4, 2019: Orlando, FL
Oct. 5, 2019: Tampa, FL
Oct. 6, 2019: Ft. Lauderdale, FL
Oct. 7, 2019: Jacksonville, FL
Oct. 8, 2019: Pensacola, FL
Oct. 10, 2019: Cedar Park, TX
Oct. 11, 2019: Sugar Land, TX
Oct. 12, 2019: Frisco, TX
Oct. 13, 2019: New Orleans, LA
Oct. 14, 2019: Shreveport, LA
Oct. 15, 2019: Tulsa, OK
Oct. 16, 2019: San Antonio, TX
Oct. 18, 2019: Mesa, AZ
Oct. 19, 2019: Long Beach, CA
Oct. 20, 2019: San Jose, CA
Oct. 23, 2019: Salt Lake City, UT
Oct. 24, 2019: Denver, CO
Oct. 26, 2019: St. Louis, MO
Oct. 27, 2019: Indianapolis, IN
Oct. 29, 2019: Des Moines, IA
Oct. 30, 2019: Minneapolis, MN
Nov. 1, 2019: Milwaukee, WI
Nov. 2, 2019: Rosemont, IL
Nov. 3, 2019: Detroit, MI
Nov. 4, 2019: Pittsburgh, PA
Nov. 5, 2019: Reading, PA
Nov. 6, 2019: Hartford, CT
Nov. 7, 2019: Brookville, NY
Nov. 8, 2019: Brooklyn, NY
Nov. 9, 2019: Boston, MA
Nov. 10, 2019: Philadelphia, PA
May 3, 2020: Rosemont, IL
May 19, 2020: Pittsburgh, PA
Image Source: Pinkfong