How to Use Snapchat World Lenses
Snapchat's New World Lenses Will Make You Forget About Instagram
Prepare yourself to send a lot more Snaps than usual, thanks to the new world lenses coming to Snapchat. World lenses, which were introduced last year, use your camera to create fun, augmented reality (AR) snaps. AR uses technology to add sounds or an image to your real-world life. (For example, Snapchat's puppy lens lets you place puppy features on your face without removing you from your environment.) The new world lenses coming to Snapchat step up the experience by allowing the 3D lenses to move as you do. Sound confusing? Let us explain.
When you open up the app, tap anywhere on the screen. On April 18, you'll see three new lenses you can use: flowers, a rainbow, and one with words. Once you pick one, the image will appear on your screen. This is where it gets interesting: after you place them on the screen, you can move your camera around it and see the image from the side, the back, and more. You can see an example of it ahead.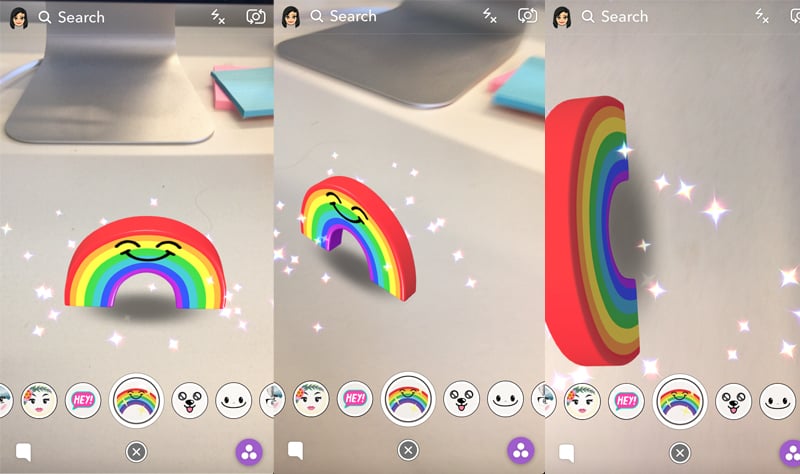 These lenses will "update daily," said a Snapchat spokesperson. Though the company didn't specifically call these AR "stickers," it's essentially what they are. It's clear that while Facebook is trying to compete with Snapchat on every level, Snap Inc. is a step ahead of them. Watch a video of the new world lenses below to understand the feature.